Talk:Wyvern's Spur
From AmtWiki
2014 edited for cleaner page look. Created additional page for extracted material which links under Sublands for RP part of history with Ashen Spire during 2014 SoAR update. ----Admin:Renjara]]
Chapter Questions
Are you active? What is your average number of players locally per week?
Yes, on life support. So far in November, we averaged 4 locals. That's an improvement over the past few months...
What days and times do you meet?
Sundays at noon
What park do you meet in, city and state? Can you give directions or a physical address?
We've moved! Now at Codornices Park, Berkeley, Ca. 1201 Euclid Avenue, 94709. We usually start above the large picnic area across the creek from the ball field.
Who is your leadership? Can we have and post their contact information?
Monarchy: Sheriff, Thistledown Notagnome Regent, Hannah Prime Minister: Azus (azus_ws@yahoo.com)
Leaders, as in the people who actually run things Azus Thistledown
What is your heraldry? Do you have a jpeg or other image file we can upload to the wiki?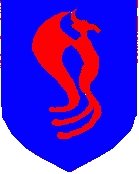 The wiki links to this one...
Have you taken a recent group photo of your chapter? Can we have a copy?
nope! If we did you could have it...
Do you have an example of your chapter's heraldry in use, as a favor, garb, banner, or similar?
When was your chapter founded? By whom?
Those details are lost in prehistory... Originally the land was Burning Gnome - founded about 10 years ago?
Do you have traditions or games that you would say define your chapter?
We call it "Chaos Rex", not "Kill your killer" We host jugging on Superball Sunday
Do you have an active forum, facebook groups, or mailing list? Can you give us links?
http://www.caamtgard.com/phpBB3/viewforum.php?f=5 http://www.facebook.com/groups/44518473164/
Have you had any news organizations do any pieces on your chapter in the last two years?
What have you been doing to attract new players?
A couple demos at Berkeley's Farmer Market. Joint Westmarch demo at Dundracon (I think that's the right convention!). meetup.com (many people join our group on meetupl few show up) Soon to add flyers at the local Coast Guard base and Seminary schools (grapevine says there's several students there interested)
Has anything happened in the last year that you would like included in your history?
I think I already stuck it all on the wiki - we've moved, and self-demoted.
Responded to the 2011 Chapter Audit, over Esam--Linden 19:44, 13 November 2011 (EST)