Nesta
From AmtWiki
"Come to the dark side....I have cookies."
"Because I'm the pretty one, that's why."
"Nesta, Dame of Badassness" - Hannibal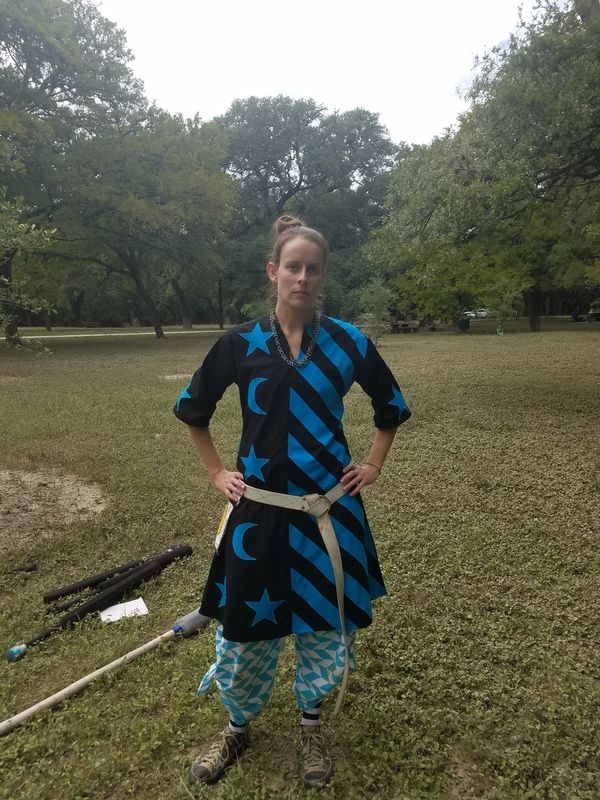 at CK Crown Quals, Traitors Gate, October 2016, just after qualifying for Monarch.
Biography
Nesta started larp-ing in January 2005 on the campus of Baylor University. Nesta first started playing Amtgard at Spring War 2006 (? the memory is fuzzy), goaded on by warnings to avoid the game like the plague. Of course, she went to that Spring War, and eventually joined Amtgard when her HFS park became inactive.
Nesta currently plays in the Shire of Nocturnis, Celestial Kingdom.
Nesta is known for her flamboyant garb - both the garb she wears, and the garb she creates for other people. She is notorious for fighting in a bikini top and wearing cropped bodices for feast and court, even in the "harsh" Texas winters. She is "the one that makes those badass pants."
Interesting Facts
• Drives the sexiest El Camino in the world...when it isn't broken down in her parents' driveway.
• Can, and will, pull alpha on you with malice aforethought.
• Was told that she is "not an artist." Heh. You keep thinking that one.
• Can make stripy pants without a pattern, and occasionally even without measurements. However, hates sewing t-tunics for herself (even with a pattern) because...they just don't look right!
• Is, in fact, an English professor.
• Loves the color turquoise. Loves the color blue in general.
• is 1/3 of Sylvaenesta.
• Does, by Krix's own unofficial admission, break Kricket's law along with Wicket. However, he refuses to officially admit this exception.
Affiliated Groups
• Member of the Shire of Nocturnis, Celestial Kingdom
• ILBF - Guard of the Body #4
• Yarnies
In Amtgard:
Knight of the Crown: Nesta was knighted by her knight, Dame Sylvanista, under the authority of the 48th monarch of the Celestial Kingdom, Blackwolf Wyngarde, at Gathering of the Clans 2014.

In HFS:
Melena was then squired to Sir Martock of Drandmir
Notable Accomplishments
• Knighted for Service in Drandmir October 24, 2009. However, everyone else in HFS seems to think she's an art knight.
For Nesta's other HFS accomplishments, check out her HFS wiki page at Melena.
Amtgard:
• Park Regent of Nocturnis - March 2011-September 2011; September 2011 - May 2012
• awarded title of Lady at CK Midreign August 2011
• awarded title of Countess at CK Coronation May 2013
• Regent of the Celestial Kingdom May 2012 - May 2013
• Khaleesi (Monarch) of the Celestial Kingdom May 2013-November 2013
• Park Regent of Griffons Keep - January 2014 - April 2014
• awarded title of Archduchess by King Distan at Gathering of the Clans July 2015
• Khaleesi (Monarch) of the Celestial Kingdom November 2016-May 2017
• awarded title of Grand Duchess at Gathering of the Clans July 2017
Additional Images
at CK Kingdom Quest, Traitor's Gate, June 26, 2011. Negotiating the fire wire at Sylvanista's lair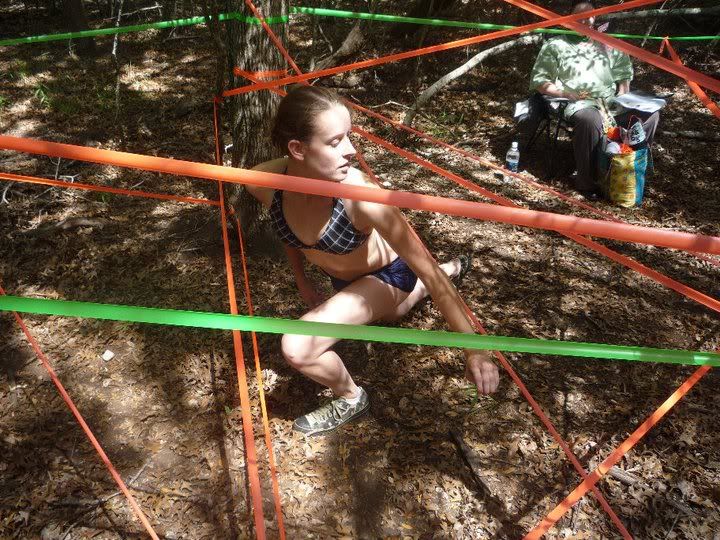 Melena's 'good side'...Spring War 2007.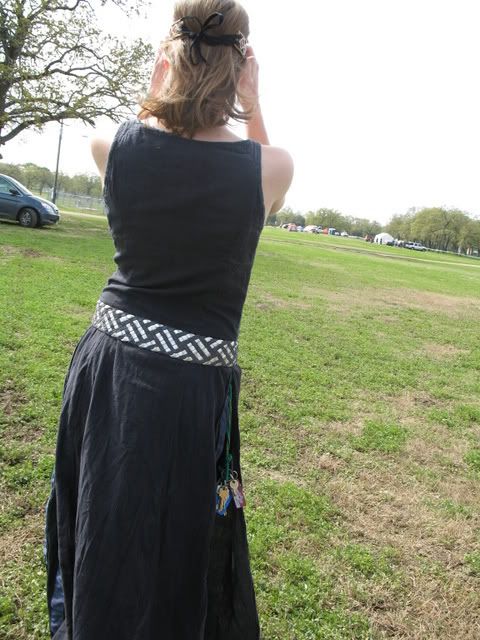 Spring War 2008 - Women's Tourney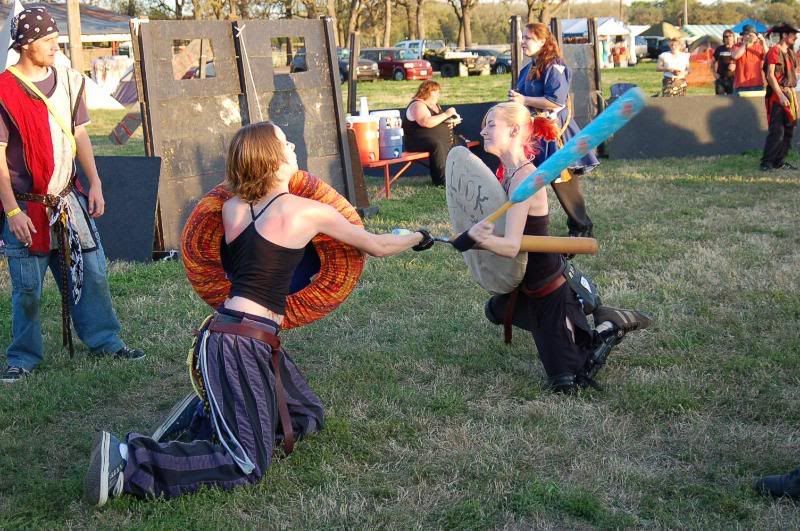 Loki, Sylvanista, and Nesta at Spring War 2011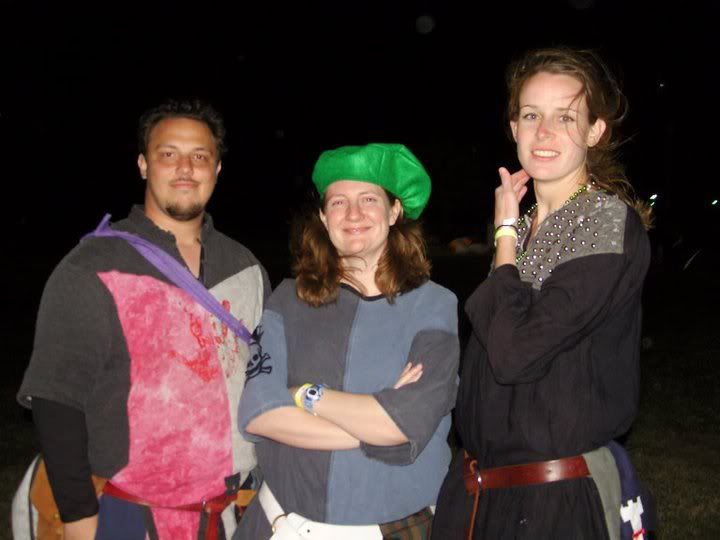 Nesta fighting with Darphius at CK Quals April 2012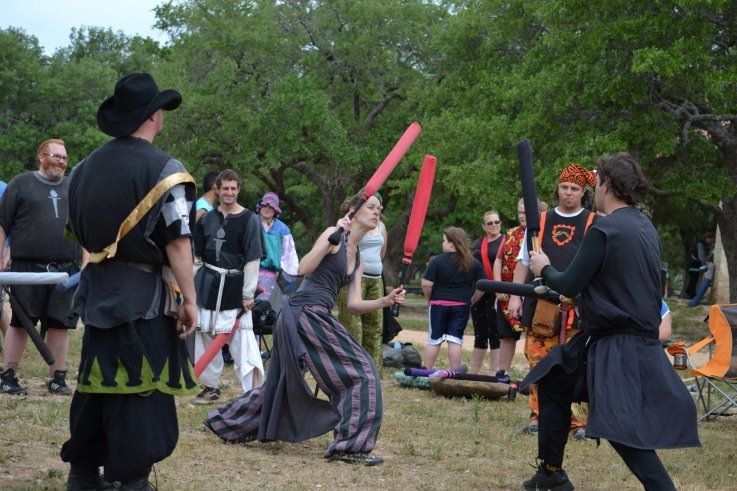 More Information
From CK Coronation Reign 46:

Nesta (monster) Armor: any worn Weapons: Any weapon, shield or bow. Any weapon used is considered Dragon Slaying. Immunities: protection from projectiles: this extends to equipment immunity to all non-spirit magic: this extends to equipment immunity to fire this extends to equipment Natural Lives: 1 Abilities & Traits: Circle of protection(unlimited) teleport self only(unlimited) Heal(unlimited) Mend(unlimited) All of Nesta's equipment is indestructible and she can block white weapons without dying.
Company Website: www.goldenlions.org
---