Mahogany
From AmtWiki
== Mahogany Entwood -BANNED

Everyone: "Kite, what happened to your face?"
Kite: "I ran into a tree."
Mahogany: "HA HA! OWNED! I WIN!"
Kite: "I'm going to start telling people Mahogany mugged me..."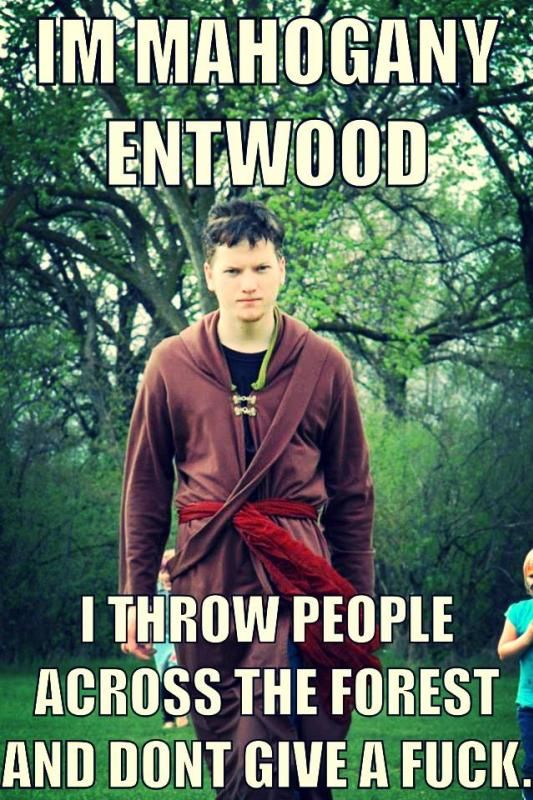 Biography
Finding himself in a long-term druid war with Sylver Snowlynx, Mahogany has somehow found his role as the scourage of Wildgard. Mahogany somehow manages to flurb as an ent, yet appear as a body double for Thelon Greyjoy.
Renouned lover of Vanilla Coke.
Affiliated Groups
House Avicenna
Notable Accomplishments
Additional Images
Mahogany, all tree'd up, with the lovely Brie
More Information
Personal Website
Company Website
---