Korderellin
From AmtWiki
A.K.A. Dame Kordna
We <3 Kord
"...But then I could have grand, broad sweeping statements like, 'I am the Kord your God and you shall have no other Kords before me'. Shit... You're going to quote this, aren't you?"
"I am full of bunnies and genocide." "I am going to teach you how to do."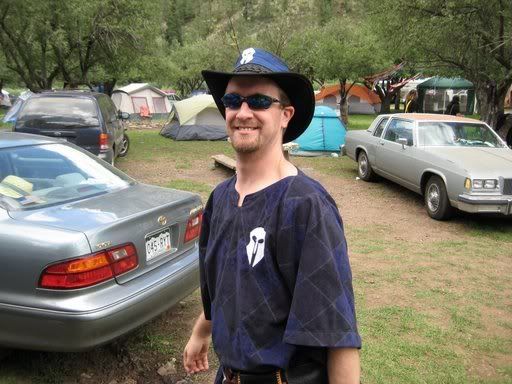 "I may be white, but you [Kord] are mountain white." - Stinkfoot
"If one of us had a vagina, I'm pretty sure we'd've been married by now." - Willie
"I <3 Kord." -Abi, Itsari, and Asmund
Biography
Kord is one of the Iron Mountains perpetual office holders, being the first known individual to have held every position in the Iron Mountains, and looking to potentially try and do them all twice around. He was heavily involved in the V8 process, as one of the members of the V8 committee. He has also acted as autocrat for Rakis numerous times, and given how big a sucker he is, will probably do so many times more in coming years. He is known to complain regularly about the perpetual smell of diesel. Kord is known for his quick wit and hyper-rational demeanor, rivaling Randall in his level of robotness at times. He is also an accomplished singer, specializing in music that causes others to experience a cringing feeling colloquially referred to as "soul pain."
Affiliated Groups
Belted Family
Kord was squired to Sir Talisin. He also has three Squires: Goglestofin, Aust, and Quorpeck, and one former squire who has since joined the peerage: Quiet.
Sir Thorn Crossbearer - (Crown)
Notable Accomplishments
Declared "Pimpist" of Amtgard at Neverwinter Coronation, January 2007
Rakis Autocrat, June 2007, 2010 and 2014
Member of the Version 8 Rulebook Committee, July 2010 - July 2014

First known member of the Iron Mountains to hold all imperial offices
Positions:
Additional Images
Kord while autocratting Rakis 2007.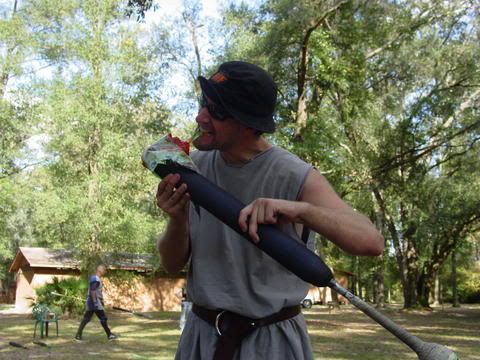 "Mmmm... Tastes like newbies..."
More Information
---