Azure Gengetsu
From AmtWiki
A chapter affiliated with the Sakura Moon Shogunate located in Orlando Florida.
Heraldry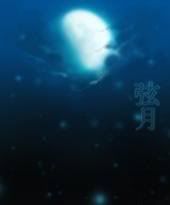 History
Sister park to Red Mangetsu. Started up by former Red Mangetsu member Brian Jenks, after conflict with his former Daimyo. Jenks was made Daimyo on his own by the Sakura Moon Shogunate Shogun, Jared Sanford, and built up his force at Torcaso Park, Winter Springs.
People
Daimyo - Brian Jenks
Regent - Stephen Jesswein
1st Retainer - Noel Burgos
2nd Retainer - Andre Manning
Shinobe Captain - Derek Bliss
Barbarian Captain - Shawn Dunn
Contacts and Directions
Looking for contacts and directions for this group.
---