Sebastian Du Lac
From AmtWiki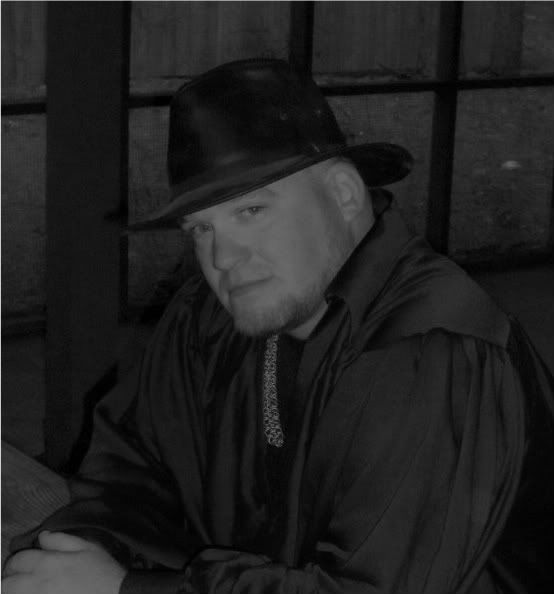 [edit]
Biography
Sebastian began playing Amtgard in October of 1999. Since then, he has seen and been an integral part of the chapter's history. He became the first Ducal Champion of Crimson Moon in 2001, and has retained numerous offices since then. The first Kingdom Officer of the Wetlands to hail from Crimson Moon, and the first member of Crimson Moon to recieve a ladder masterhood (Master Rose), Sebastian still hosts kingdom and park-level events, fighter practices, feasts, and continually strives to better his chapter and Kingdom in any way he can.
Sebastian founded Four Winds Fighting Company in 2002, and then abruptly disbanded the company in July of 2009.
On December 12th, 2009, Sebastian became the first Native Son of Crimson Moon to be knighted by the Kingdom of the Wetlands. Even cooler is that he is, to date, the ONLY person knighted on Louisiana soil. His liege, Sir Luke, was joined by his long-time friends and mentors, Sir Feral and Sir Margul, in dropping the sword, Feral even cried.
[edit]
Affiliated Groups
Sebastian was Squired to Sir Luke Wyngarde, who is the fount of his beltline.
Sir Luke Wyngarde (Flame 2000)
[edit]
Offices Held
[edit]
Kingdom Offices
[edit]
Local Offices
[edit]
Notable Accomplishments
[edit]
Not-So Notable Accomplishments
[edit]
Additional Images
[edit]
More Information
Is commonly referred to as "#8" by the members of Crimson Moon, ask them for details.
---