Saracens
From AmtWiki
[edit]
Saracens
A large fighting company built around a structure of tribes and chieftains, who can be found in almost every corner of Amtgard.


Saracens at Spring War 2007
Colors are Red & Black. They are probably the largest fighting company in Amtgard. For many years, the Saracen camp, dubbed Saracen City has been a fixture at Gathering of the Clans, Spring Wars and Banner Wars.

Saracens are broken up into their Kingdoms under one Charter, but the Saracens of each Kingdom may add their own errata to address issues as they come.
[edit]
The Tribes
Not Region Specific
Scattered
[edit]
The Mamluks
[edit]
See Also
[edit]
Additional Images=

Celestial Kingdom Spring War 2008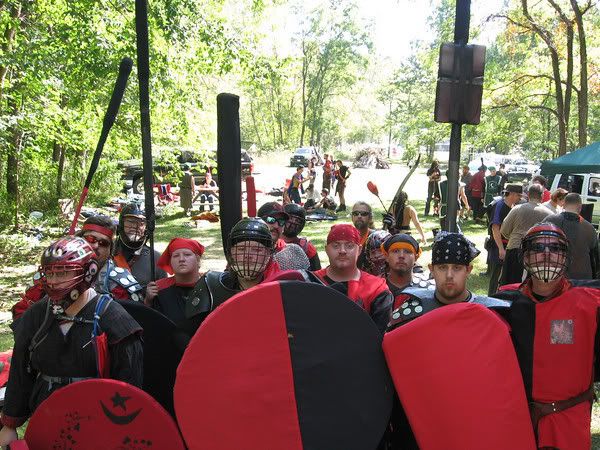 Saracen Team at Rising Winds Bridge Wars 2008

Saracen Day 2012